Have a faulty or broken TPMS?
Tired of seeing the constant TPMS message on your dashboard?
The Used Tire Store can help!
---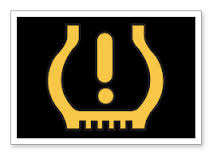 The Used Tire Store is now offering TPMS diagnostic and replacement service at the lowest price in town – starting at $59.95!
Call us to schedule an appointment.
Tire Pressure Monitoring System Sensors:
TPMS sensors (Tire Pressure Monitoring System sensors) is an electronic system that alerts the driver with a dashboard indicator light when ythe car"s tire pressure falls to the point of needing inflation. Congress passed the TREAD act, which requires most vehicles made in 2006-07 and ALL made thereafter to be TPMS equipped. The act was passed to help drivers understand the importance of tire pressure safety and maintenance.
How Does it Work?
The Used Tire Store helps drivers that have Direct TPMS (most common). Direct TPMS uses a sensor that"s mounted in the wheel and measures air pressure in each tire. When air pressure drops approximately 20% below the manufacturer"s recommended level, the sensor transmits that information to your car"s computer system and triggers your dashboard indicator light.
What are the benefits?
TPMS can increase your safety on the road by improving your vehicle"s handling, decreasing tire wear, reducing braking distance and bettering fuel economy because TPMS notifies you when your vehicle"s tire pressure is low or is going flat.
What should I do if my warning indicator comes on?
Check the air pressure in your tires and inflate any tire that is low according to the manufacturer"s recommendation. When the tire is at the appropriate pressure, the indicator light should go off. If necessary, replace the tire with your spare tire and come by The Used Tire Store for repair or replacement. We will check your vehicle"s tire pressure and perform a systems test on all of your tire sensors to diagnose the problem. Once we address your vehicle"s tire needs, we will recommend the best wayto get you back on the road quickly and safely – which may not necessarily be TPMS or tire(s) replacement.